Jennifer S. Peterson, January 9, 2019
A Systems Engineer at SSI, Ryan Pykor has supported multiple ground vehicle and robotic programs applying skills in systems analysis and design to aid decision makers through the development of Whole Systems Trade Study models. Ryan received a Bachelors of Science degree in Biomedical Engineering from Wayne State University and is slated to complete his Masters of Science in Biomedical Engineering in May 2019. Ryan is also an Object Management Group Level II Certified Systems Modeling Professional.​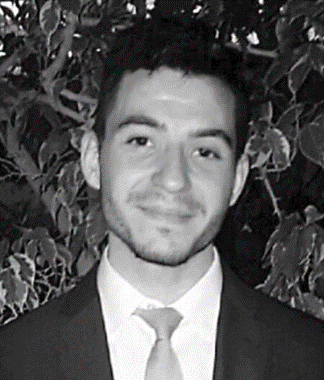 Supporting ground vehicle robotics advancement and development
SSI hires Ryan Pykor to support robotics programs and apply model based systems engineering (MBSE). Ryan's interest and recent academic research in robotics is a natural fit for SSI. Ryan strengthens SSI's technical depth and expertise to help clients better embed systems analysis into their Digital Engineering transformation efforts.
SSI Vice President, Troy Peterson, stated they are eager to have Ryan
join the team and support clients in the development of robotic capabilities. Ryan is a Wayne State graduate in Biomedical Engineering, who is scheduled to complete his Masters in Biomedical Engineering in May 2019. Ryan is also a OMG OCSMP level II certified modeler. SSI is a Metro Detroit startup partnering with clients to digitally transform and accelerate the development of complex systems. For more about SSI visit www.SystemXi.com.​